Yes, there really is a Sarabeth's.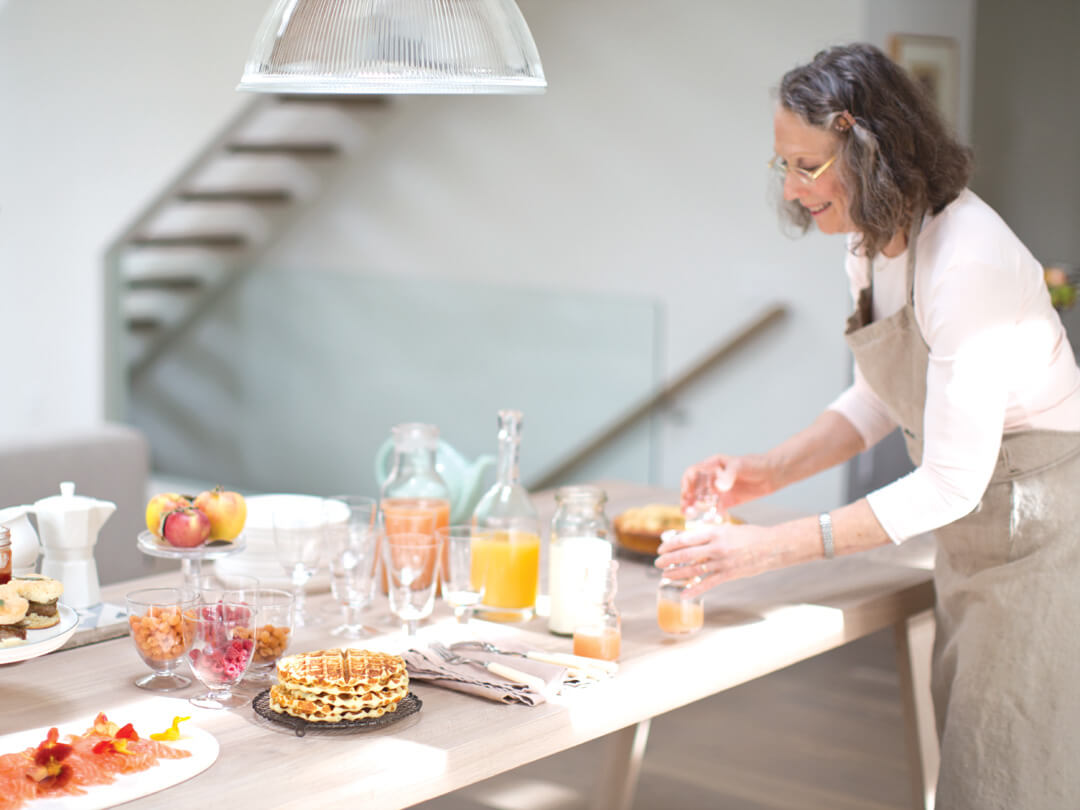 Sarabeth Levine
A versatile professional, Sarabeth is an acclaimed pastry chef, fruits spread maker, restaurateur, and cookbook writer. It all started from the recreation of a secret family recipe...
Profile
1943
Born in New York City.
1978
Takes over from her aunt the family recipe passed down since 1780, and begins her research and study.
1980
Makes an Orange-Apricot Marmalade at her small home kitchen and starts its sale.
1981
Opens a small bakery restaurant with her husband Bill on Amsterdam Avenue.
1983
Opens Sarabeth's East.
1986
Opens Sarabeth's West.
1996
Opens a jam factory in the Bronx. Receives the "Outstanding Pastry Chef of the Year Award" from the acclaimed James Beard Foundation.
1998
Opens Sarabeth's Bakery in Chelsea Market.
2005
Opens Sarabeth's Key West in Florida.
2005
Opens Sarabeth's Central Park South.
2008
Opens Sarabeth's Lord & Taylor, New York City.
2009
Opens Sarabeth's Lord & Taylor, Garden City.
2011
Opens Sarabeth's Tribeca.
2012
Opens Sarabeth's LUMINE SHINJUKU.
2013
Opens Sarabeth's Park Avenue South.
2014
Opens Sarabeth's Shinagawa.
2015
Opens Sarabeth's Osaka.
Opens Sarabeth's Seoul.
Opens Sarabeth's Tokyo.
2016
Opens Sarabeth's Taipei.
2017
Opens Sarabeth's Nagoya.
A recipient of many more acclaimed awards, Sarabeth has appeared on many TV programs, newspapers and magazines, while participating in volunteer activities, women's social participation activities, as well as education programs that teach children the joy and the significance of cooking.